Paytm Fraud: Paytm's Senior Vice President Leaks User's Data for PMO
Paytm Fraud: Paytm's Senior Vice President Leaks User's Data for PMO
Paytm: Will not bring the organization to the front? I am very attached to the union Sudhanshu Gupta, "We run Paytm APPS quizzes … we will run the rounds of your Bhagavad Gita"
Sudhanshu Gupta, Vice President; Ajay Shekhar Sharma, Senior Vice President, Paytm, Noida
Paytm started its journey in 2010 as a mobile app based payment facility. Founded by founder Vijay Shekhar Sharma of Forest 79 Communication Its biggest break came in 2016 when the BJP government announced a ban on November 8, with immediate effect, notes of 500 and 1000 rupees were banned. The effect of the ban on bondage was such that the company became famous overnight, although Paytm got a lot of opportunities to make money during the note-taking. It is estimated that in the financial year ending March 2017, the company has made a profit of Rs 813 crores, according to the user base, the company's business saw a huge increase of 150 million to 200 million, while the hard work of ordinary citizens wasted And they had to be forced to stand in line for banks for a long time. To deposit old notes. About 150 people lost their lives in 50 days. During this time, the government promoted digital modes of payment to pick up the goods till the grocery. Crores of citizens of the country could get in when they saw the patriot's founder Vijay Shekhar Sharma joking about the pain and death of the public in a video. Victory in a program was seen saying that "We are killers, we are killers … who are not with us, they will cry … in a year they do what they did not do in ten years … they gave up, Gave blood, gave birth, took everything, sister-in-law "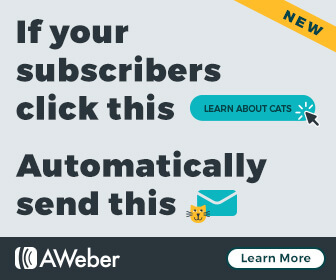 With more than 7 million registered merchants and over 200 million Wallet users across the country, Paytm is now a very diverse e-commerce company, which is becoming mandatory for Indian buyers, second to Flipkart.
Senior journalist Pushp Sharma decided to check whether Paytm could also promote her agenda on her app. Surprisingly, Pushp were not disappointed in their efforts. When he met Vice-President Sudhanshu Gupta and senior vice-president Ajay Shekhar Sharma at Noida office in Paytm. Their meeting with Pushp proved to be astonishing as these top-level officials not only disclosed their close relations with the RSS but also admitted that they would share their millions of app users with the Central Government. You can confess to
Pushp Sharma's first meeting is with Sudhanshu Gupta before Pushp starts to tell Sudhanshu. Pushp about their agenda and tell their neighbors to the union and the government. By showing a Paytm app to the flute, he says that "By the way, I'll show you one thing in case you should obviously know our political affiliation … this is our Paytm app Nowadays Mr.Modi is right here. His book is now, Additional Exam Warriors We are … We are actually promoting this book … "
Read Also: Times of India Scam: 500 Crore Deal to Encourage Hindutva
They further inform the Pushp that their e-format also has a book of PM, further Sudhanshu says that "What I have to do is to really understand how you want to be promoted and what your content is"
To complete their curiosity, Pushp tells them about their agenda and ask Sudhanshu how they like to promote it through the box. When the talk of Pushp is fulfilled, Sudhanshu tells them that "When you talk, I'm getting some idea of this" … so what do we do and we run the Paytm app quiz. We are going to run the round of your Bhagavad Gita. "Pushp says that nothing better can be done to promote Hindutva. Sudhanshu goes on to say that "he runs the quiz, people mean you will not believe that some of them have come in at least 25-30 thousand people and they play these quizzes.
After this, another meeting of the Pushp is in the Delhi Hotel. This meeting was accompanied by Sudhanshu, Senior Vice President of Paytm and Ajay Shekhar Sharma, younger brother of Vijay Shekhar Sharma. Ajay asks Shekhar, Pushp what he can do for his client, that is, Pushp repeats that he had already told his associate Sudhanshu about it. In fact, his agenda is to propagate Hinduism through the Bhagwad Geeta Promotions Committee. But we do not want to include the organization as a sponsor of this campaign. Ajay Shekhar asks, "Will not bring the organization to the front? I am very attached to the Sangh. "Through this one sentence, Ajay Shekhar unveils his association with the Union. Next Ajay Shekhar tells Arun Kumar, Krishna Gopal, SK Misra and even Shiv Raj Chauhan about their proximity. Ajay Shekhar explains that his association is in talks with all these big leaders, and he has business relations with them, "Arun Kumar, joining the center in the union, Praful Kelkar the editor … I mean this talk came in the discussion No matter what you are talking about, it means that there are all kinds of discussions. "The Pushp tell them that they are working under the" secret system ", that is, there is a secret system, and then the Sangha is completely secretive. It is known for.
At the end, Pushp Ajay throws a pantrun in front of Shekhar and tells him that Supreme Mohan Bhagwat of the Sangh has also come to his ashram. And they also know them as individuals. Pushp also says that if Ajay Shekhar does not believe in him then he can always check on the internet because everything is available there. Talking about Pushp, Ajay Shekhar was so impressed and impressed that he said, "He is doing such a big job and what can we say, what are we doing, we can not even tell you something. You mean something like this, I can not tell you okay "
But this is nothing but the next moment Ajay Shekhar, who reveals, is really shocking. Ajay Shekhar explains that Kelkar, editor of Panchjanya, is a good friend of him and says, "Hey, my friendship, friendship with him means that if you pick up Panchjanya, neither will you see the ad for Paytm M. .. you will never see it and you will see. They are done by saying that we "
Ajay Shekhar insists on this matter that he will talk to Kelkar in particular in the RSS. What was the need of RSS to adopt this kind of method, while he himself could talk directly with them? Ajay Shekhar is astonishingly surprised, Ajay Shekhar goes on floating some more names of the RSS and BJP ministers, saying that "I have a little confidence … I do not understand why I am not saying that" Let's urge to upload the video to their app. On Ajay Shekhar floral assurance, "No, we will do it if the RSS will say because RSS is in our blood" Ajay Shekhar goes ahead and explains why he is doing this. I will ask him if he wants to By doing this we will also create your own numbers, it is a straightforward thing to do when it has done so what is it to do?
Ajay Sharma, on one side, says that he is close to RSS since childhood, and on the other side we are telling us that we are engaged in business. To prove how close they are to both the government and the RSS, Ajay Shekhar has revealed another one: "When JK was locked in. No stone … then the call from our personal PMO was said to give the data Two might be a Paytm user?
As Paytm claims, "We will not sell your personal information to any third party, will not share or use an email address or mobile number for unsolicited email and Sms. Any email or SMS sent by Paytm is only in accordance with the agreed services, which is in relation to the provision of this confidential policy. "But in the investigation also it was found that this was a complete violation of their policy. While sharing the data, Paytm also violated its security policy "In our control, Paytm has strong security measures to protect the loss, misuse, and change of information. If we change or access our account information, then we use a secure server. Once we have captured your information, we adhere strictly to the strict security guidelines, protect it against access to wrong hands. "
After mentioning his relationship with the BJP and the RSS leaders, Ajay Shekhar also reveals another. This BJP, referring to the national general secretary Kailash Vijayvargiya, says, "Look, this is Jail Kailash. These are my best friends. They mean they have done a lot of work. One of my friends is an IPS in Bengal, doing a lot of work for them. He is this time .. This is Shivraj. He means Oh know this Ajay Shekhar "
Further Pushp says that Mohan Bhagwat had come to meet his Guruji ashram and he discussed these things there. So there is something like this that you talk to them on this and say why they did not direct your order. On this, Ajay Shekhar says that "I am not a minor, but when I am doing all the work with Great Bhagwat say, you are doing this, then tell them that I am doing for you "
Such disclosures of their close relations with the RSS and BJP governments in the Center and other states are astonishing. The question arises that in the last few years, the tremendous progress made by Paytm is not the hand of this saffron brigade. Within a year, the BJP, which formed the government at the center, in April 2015, Paytm entered an agreement with Indian Railways, in which payment wallet was acceptable for ticketing related ticketing, and in December of that year, IRCTC announced That you can take advantage of catering services in the railway using the Paytm app. This was the year when Paytm and its holding company had invested in the venture of Vijay Shekhar Sharma with investors like Chinese e-commerce chief Alibaba's Jack Ma. In March of that year, Jack Ma visited India and met Prime Minister Modi. The next year, the BJP government started its campaign for Digital India. However, two months before the "surgical strike" started, Paytm became ubiquitous in its presence, in the first pages of newspapers and in the break-slots of Prime Time television, Paytm was getting occupied. Even Paytm presented PM Modi as a brand ambassador in his advertisements. However, later it was removed. It is no wonder that Vijay Shekhar has praised PM Modi for his courageous decision in one of his advertisements. Although the ban on the filing of nomination proved to be a problem, in other words, this notebook proved to be an invention for Paytm. During the note-taking, Petty spent a lot of money in advertisements and made every effort to reach out to the public.
The disclosures made by senior officials of Patym can really irritate anyone.
Source: Cobrapost.com